D
on't have time to get to Growers Market each week? No problem—we'll bring it to you! Convenient, flexible, economical, and available year-round, Rogue Produce delivers the freshest, highest-quality local and organic produce directly to your door!
Learn more
---
Ready for Orders!
Order by Sunday, March 07, at 7 pm for delivery on Friday, March 12
Below are the items available for our upcoming delivery. Please sign up for our e-newsletter to get notified when it's time to order for future delivery cycles. Deliveries occur every week. You can become a Farmers Market Member, sign up for Community Compost, or add Account Funds anytime.
Sign up for Our E-Newsletter!
Bundles
Bakery
Bagels
Breads
French Breads
Gluten-Free Breads
Italian Breads
Sourdough Breads
Pastries
Buns
Cake
Cookies
Croissants
Pies
Turnovers
Twizzles
Tortillas
Beverages
Coffees
Teas
Dairy
Butters
Blue Cheeses
Camemberts
Cheddars
Chevre
Cream Cheeses
Fetas
Fromage Blancs
Gorgonzolas
Gouda
Jacks
Swisses
Tommes
Chocolates
Eggs
Fruits
Berries
Citruses
Cores
Dates
Frozen Fruit
Herbs
Meats
Beef
Pork
Pantry
Condiments
Cornmeal
Fermented Foods
Olive Oil
Sauces
Hot Sauce
Spreads
Nut Butters
Superfoods
Vinegars
White Bread Flour
Pet Foods
Seafood
Snacks
Veggies
Alliums
Asparagus
Avocados
Beans
Beets
Broccolis
Cabbages
Carrots
Cauliflowers
Celeries
Chards
Collards
Kales
Lettuces
Microgreens
Mushrooms
Peas
Peppers
Potatoes
Radishes
Spinach
Sprouts
Tomatoes
Zucchini
Pastas
Spices
---
Growlers of Beer, Wine, & Kombucha!

We're partnering with The Copper Plank in Medford to coordinate delivery of growlers full of freshly poured local beer, wine, and kombucha! Currently, this service is only available to customers in the 97504 zip code. Place your Rogue Produce order as usual, and then head over to The Copper Plank and place an order there. Your growler will be delivered together with your Produce on Friday!
---
Donate
Give to Rogue Valley Food System Network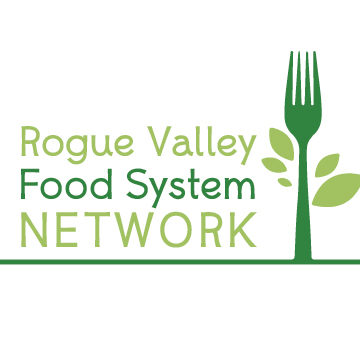 The donations made through RVFSN are being put into an account for the Maslow Project account to make purchases on behalf of families in need. Rogue Produce boosts all donations by 10 percent.
Donate
---
Store Sections