D
on't have time to get to the Growers Market each week? No problem—we'll bring it to you! Convenient, flexible, economical, and available year-round, Rogue Produce delivers the freshest, highest-quality local and organic produce directly to your door!
Not only do we offer the best of our region's fruits and veggies, but we also feature grass-fed and finished beef and lamb; pastured bacon and pork; organic cow and goat cheeses; freshly baked breads; pasture-raised eggs; organic butter; fair-trade coffee; loose-leaf and powdered teas; gourmet olive oils and vinegars; superfoods; and so much more! Rogue Produce is your one-stop shop for enjoying the best local foods available while supporting our region's farmers, producers, and small businesses.
Most of our favorite partners are the same great farms and vendors you see at local growers markets. Many of these farms are certified organic, and we make sure none of the farms we work with use chemical fertilizers, pesticides, or GMOs. Visit our Farmers and Producers page to learn more about the wonderful farms and businesses we work with.
We are motivated to bring locally grown and produced foods to the tables of Southern Oregon residents. When we began in 2012, most estimates placed the amount of locally produced food consumed in our region at around 5 percent (and that was considered optimistic). We are committed to increasing that percentage, not only to enhance our individual health but also to build a sense of community and foster abundance in our region.
Why Choose Us?
We deliver right to your door—whether you are in Ashland, Talent, Phoenix, Medford, Central Point, Jacksonville, White City, Eagle Point, Shady Cove, or Rogue River!
We choose only the best of what our local farms and vendors have to offer each week, and we operate year-round!
Order whatever you want! We have service options that allow you to customize your deliveries in addition to more traditional CSA shares (we even have options on those).
We have local products you can't get anywhere else—even at the farmers markets!
Your dollars stay local—you are directly supporting local small businesses and farmers committed to creating high-quality products with sustainable practices.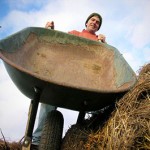 At Rogue Produce, we strive to deliver only the highest-quality food products from our region. We seek out partners who use sustainable, organic methods.
Take the tour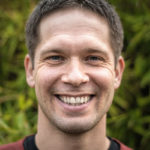 Adam has been living in the Rogue Valley since he was a toddler. He and his wife, Stephanie, are passionate about health; nutrition; and supporting and participating in the local economy.
Meet us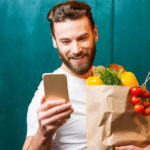 Read what customers have to say about Rogue Produce services, quality, and flexibility.
Listen in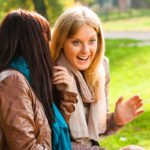 We love to encourage you to spread the word about the service you love! There is no limit to how much credit you can earn!
Spread the word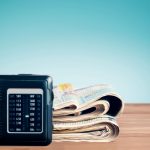 Read newspaper articles and listen to fun radio interviews featuring Rogue Produce and Owner Adam Holtey.
Get the latest