Tons of fresh produce is popping up at your favorite local farms here in Southern Oregon, and we're ready to deliver it to your home – anywhere from Ashland to Grants Pass, Jacksonville to Eagle Point, and every where in between (and close by)!
What's New
The most delicious fresh black, blue and raspberries are now available from Pennington Farm, and Ella Bella Farm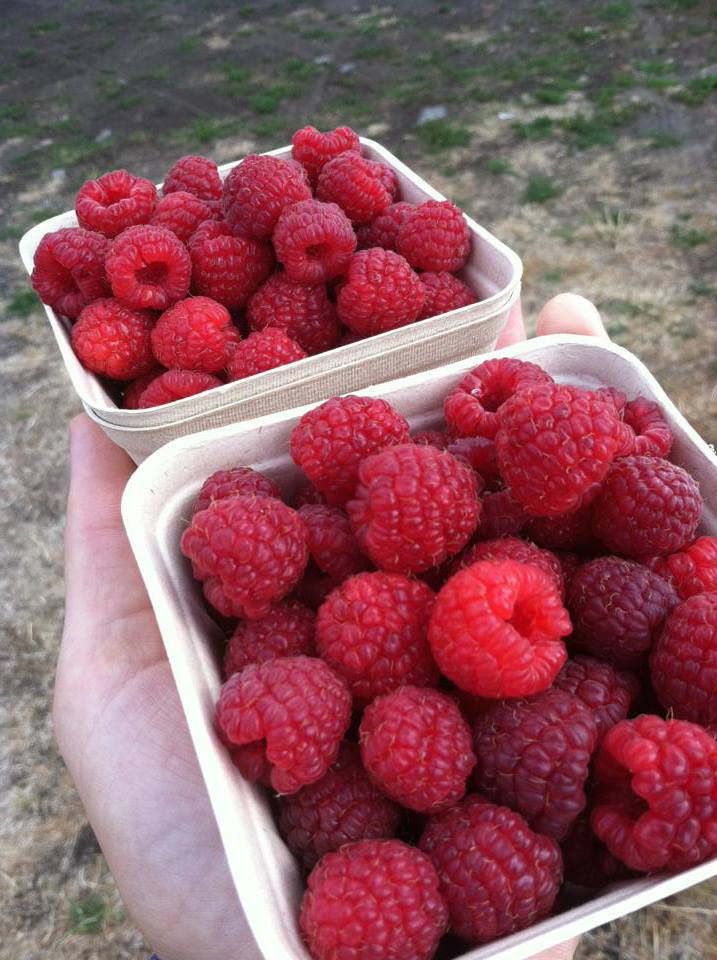 has some of the most scrumptious strawberries we've ever had the pleasure of tasting. Not only are the pints of strawberries over-flowing from Ella Bella, but they have 5 different varieties! We make sure to share a new variety every week.
Wandering Roots Farm has helped us put some new items on our list too. These include the first cucumbers of the year, cauliflower, sugar snap peas and purple carrots. Fry Family Farm also has some early firsts, including fresh basil, zucchini and crookneck squash.
Get Your Share!
There's never been a better time to sign-up with Rogue Produce, and get all of this amazing fresh produce delivered to your door. We've got loads of other local food products on the list too, including grass fed organic beef, cheese, olive oil, bread, coffee, pastries, and much more.
This week is extra special though. Our Standard Share is more than $7 over our promised value. We usually go over our promised value so that you typically get a greater market value than what you actually pay to sign up for our service.
If you're not convinced, make sure to check out this previous blog post to see the 10 ten reasons why our current customers love to be a part of Rogue Produce.
Happy Summer!