It's not everyday that a community comes together to support a cause they all can agree on. Usually this phenomena only occurs when there's a crisis of some kind, and a community recognizes an urgent need and rallies to meet it. In Southern Oregon (and in many other communities) there is an urgent need to support small local farms. In many ways we rise to meet this need: by shopping at a farmers market, joining a CSA, etc. But there's another substantial way to support small local farms on the other end of the food cycle – by contributing our food-scraps to their compost operations. We have the power in our hands to make sure that the food-scraps from our households and businesses find their way to local farms, but the window of opportunity to keep this power may be closing.
At a recent meeting of the Ashland city council in March, Recology (who is contracted by the cities of Ashland and Talent for waste collection) announced that it is planning to implement a city wide pick-up of food-scraps. Recology presented a variety of options it is considering for how this new service will be modeled. Depending on which model is chosen, Recology stated that it could take anywhere from 6-months to 3 years for the service to take effect. This offers the people of Ashland and Talent a short period of time to sustain other options for managing the valuable resource of our region's food-scraps. This article offers an alternative option to Recology's, one that is already in operation and allows for greater freedom and local control of a resource that broadly benefits our community.
Recology's Proposal
At the Ashland city council meeting in March, Recology outlined three models for their food-scrap pick-up.
 Food-scraps would be collected from residents and brought to a local landfill, where the material would be used to create compost to sell commercially.
 Recology would establish their own composting facility where the food-scraps would be made into compost.
 The food-scraps would be transported out of our area to composting facilities outside of our region. This is what is done in the Portland metro area, where the food-scraps collected are transported to a facility near Eugene.
Recology also mentioned 2 options for how this service would be offered to their customers.
 The food-scrap collection would be integrated with their current services of waste and recycling pick-up, effectively mandating that all customers participate and pay any increase in service fees.
 Establish a separate subscription option for the food-scrap pick-up, so the service would not be mandated to all customers.
Community Compost
Community Compost is a local small business that has been operating in Ashland and Talent since 2011. Customers of this company receive a weekly pick-up of their kitchen food-scraps. Community Compost also provides service to commercial clients such as grocery markets and restaurants. Here are some of the important differences between Community Compost and Recology's proposed food-scrap collection program.
 Community Compost does not mandate customers to participate, with the understanding that many households and businesses utilize their food-scraps in their own back yard composting operation or donate them to local community gardens or farms.
 Recology would, at best, bring the food-scraps they collect to a location to be processed into compost. That compost would be sold commercially and provide an additional profit to Recology, and/or the organization(s) they work with to develop the compost. Community Compost, on the other hand, transports and donates the food-scraps they collect directly to small local farms. In this manner, Community Compost provides a direct economic benefit to local farms, and a nutritional benefit to the soil they farm on.
Other Points to Consider
Community Compost and its local farm partners have plans to eventually sell compost products created from the food-scraps collected in the community. When this scale of production is achieved, customers will receive a yearly dividend from a percentage of the sales of these compost products. Here's how that would work.
Community Compost brings local farms food-scraps.
Local farms process the food-scraps into compost to use on their farm.
Surplus compost created by local farms can be sold locally by farms. This would provide an additional economic benefit to local farms, and spread more nutrients to local soil.
Community Compost customers receive a percentage of the sales of these compost products back as a yearly dividend.
The Effects of a Mandate
Many households in our region already use the food-scraps from their kitchens to create compost in their own back yards. Many farmers collect food-scraps from grocery markets to feed to their live-stock; and even some local schools collect food-scraps from their cafeterias to create compost for their school gardens. Community Compost has been operating for over a decade, and there's a reason why not every household is a customer. Households that compost their own food-scraps are performing the optimum model for managing this resource – why would we want to reduce the incentive for individuals to do that, or make them pay for a service they wouldn't use?
It Can be Done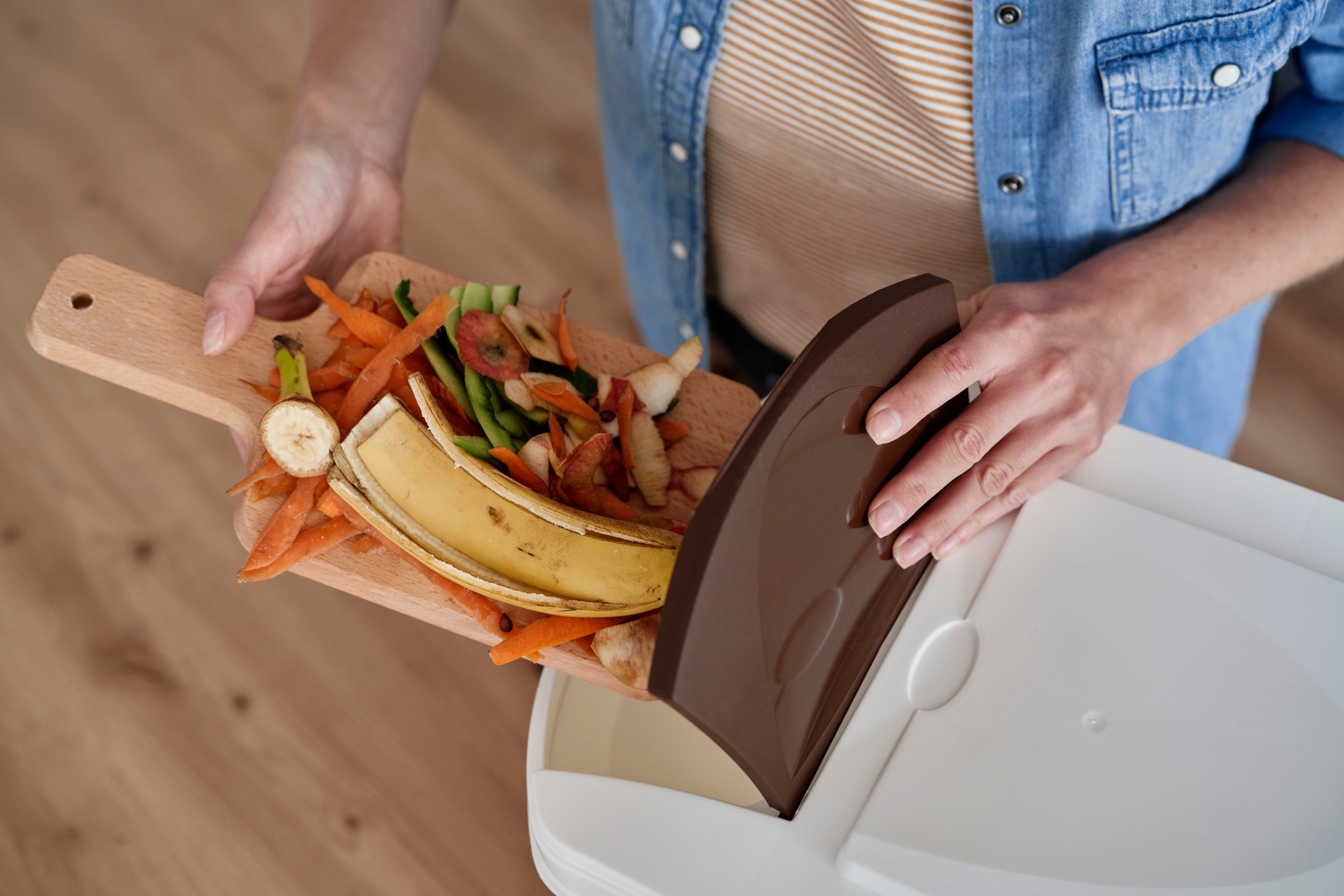 Community Compost has been growing since it's beginning, and particularly in recent years with the establishment of local drop-sites, including one at the Tuesday Farmers Market, in Ashland. The Neighborhood Compost Project is in development, which determines a drop-site within walking distance for customers to drop-off their full bucket of food-scraps and pick-up an empty one. Picking up 5-gallon buckets of food-scraps, especially when they are consolidated at drop-site locations, is a totally manageable endeavor for Community Compost, and doesn't require dump trucks and large containers utilized for waste collection.
Action Steps
So now's your chance, and our chance. If you feel like this is a cause worth advocating for, here are a few steps you can take to make your voice heard and stay informed.
 Contact your city councilor in Ashland or Talent and ask them to allow for adequate time to consider all options available to our community when it comes to managing the local resource of our food-scraps. If you wish to do so, ask them to ensure that Recology will not be able to mandate the collection of food-scraps city-wide.
 Sign-up for Community Compost if you're not already composting at your residence.
 Subscribe to the newsletter for Community Compost. You'll also receive emails regarding the Rogue Produce Online Farmers Market, but this is the best way for you to stay up to date on this issue at the current time until a separate newsletter is created.
 Share this article.
This post was written by Adam Holtey, owner of Rogue Produce and Community Compost. Feel free to reach out to Adam directly by emailing adam@rogueproduce.com if you have questions regarding the content.