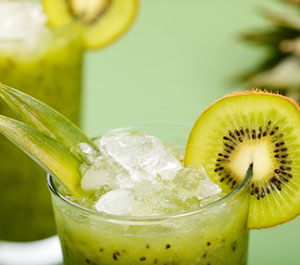 This week, we're providing a sample of some of Bright Earth Foods' best—Green Smoothie Mix. Here are some specs on this delicious and convenient superfood:
Gluten-free

Raw

Vegan

Antioxidant-rich

Green smoothie
If you love green smoothies but are tired of the clean-up or don't have the time or energy to figure it all out on your own, you are going to love this all-in-one superfood blended meal. It is packed with the highest-quality plant-based nutrition and includes antioxidant-rich berries, potent alkalizing and detoxifying greens, immune-boosting flowers, and enzyme-rich, high-fiber sprouted seeds. You no longer need to stock a huge array of ingredients to make your green smoothies. This delicious blend of potent green superfoods is perfect for the working person or traveler. Just one serving of these superfood greens includes everything you need for a delicious, creamy, green smoothie—and it is packed full of polyphenols, bioflavonoids, polysaccharides, amino acids, vitamins, and minerals to deeply nourish your cells, optimize immune response, and boost performance. Superfood greens produced sustained energy while stabilizing blood sugar and balancing hormones.
Ingredients
Sprouted Dehydrated Raw Organic Flax Seeds, Organic Hibiscus Flower Powder, Organic Wheat Grass Juice Powder, Organic Spirulina Powder, Organic Dehydrated Alfalfa Grass Juice, Organic Chlorella Powder, Wild-Crafted Camu Camu Berry Powder, Wildcrafted Blue Green Algae, Himalayan Sea Salt, Stevia Powder.
Suggested Use
Add 1/4 cup Raw Superfood Green Smoothie to 10 ounces of cold water and blend on high for one full minute in a high-speed blender to achieve maximum creamy texture.
Optional: add one frozen banana, ice, fresh juice, or nut milk insead of water. Serve immediately. Enjoy!
If you fall in love with this product (or other items from Bright Earth), we can include it in your regular deliveries if you order through our Online Market.
Sign up today for a delivery this week!