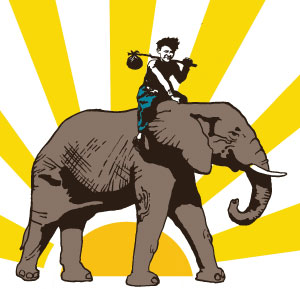 Rogue Produce delivers products from the best farms, farmers markets, and small businesses in the Rogue Valley right to your door! We carry the fresh, locally grown produce you love, plus locally produced goodies such as eggs, coffee, jams, breads, honey, tea, cheese, olive oil, pickled and fermented veggies, and much more.
Most of our favorite partners are the same great farms and vendors you see at local growers markets. Many of these farms are certified organic, and we make sure none of the farms we work with use chemical fertilizers, pesticides, or GMOs. Visit our Farmers and Producers page to learn more about the wonderful farms and businesses we work with.
Our service is inspired by the motivation to bring locally grown and produced foods to the tables of Southern Oregon residents. When we began in 2012, most estimates placed the amount of locally produced food consumed in our region at around 5 percent (and that was considered optimistic). We are committed to increasing that number, not only to enhance our individual health but also to build a sense of community and foster abundance in our region.
Why Choose Us?
We deliver right to your door—whether you are in Ashland, Talent, Phoenix, Medford, Grants Pass, Central Point, Jacksonville, Ruch, Murphy, White City, Eagle Point, Shady Cove, or Gold Hill!
We choose the best of what our local farms and vendors have to offer each week, and we operate year-round!
Order whatever you want! We have service options that allow you to customize your deliveries in addition to a more traditional CSA option (we even have variations on that).
We have local products you can't get anywhere else—even at the farmers markets!
Your dollars stay local—you are directly supporting local small businesses and farmers committed to creating high-quality products with sustainable practices.
We have a tiny minimum commitment (you don't need to sign up for a whole season), and you can skip a delivery any week for any reason!