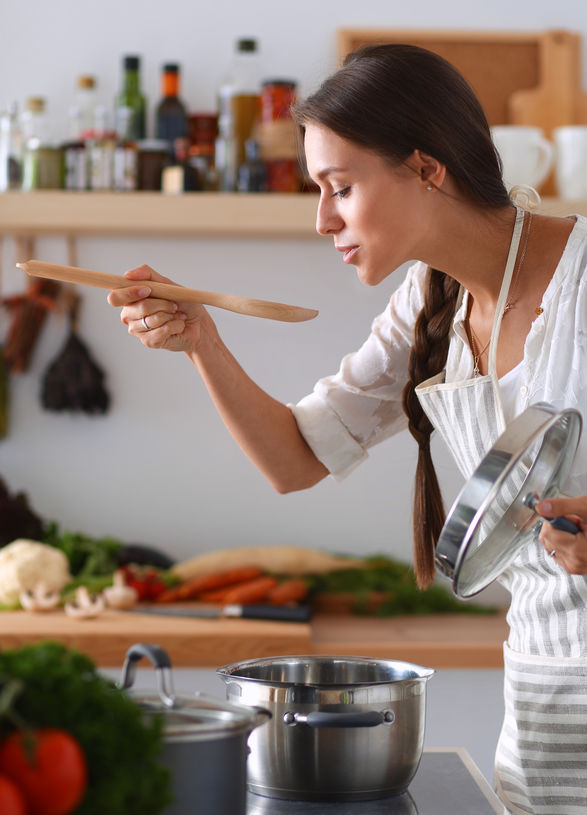 Hey Southern Oregon, we'd like to introduce you to our new contest program, "Rogue Produce Cooks." This is a chance for you to share the amazing recipes you've been creating with the fabulous locally grown and produced food items from Rogue Produce. You receive account credit for every recipe you submit, and you have the chance of winning prizes every month when we select our recipe contest winners!
Recipe Submissions
Email your recipes to localtolocal@rogueproduce.com. Put "Rogue Produce Cooks" in the subject line.
Every recipe needs to include detailed instructions and at least 1 photo (videos are also welcome) of each of the following:
Ingredient photo (lovely produce from your RP delivery)
Process photo (cooking, slicing, etc)
Plated photo (recipe in it's completion)
Any other great photo ideas you have are welcome!
Recipes should be based on the contents of one of our weekly bundles (currently the Veggie or Omnivore). You are welcome to include additional ingredients as well. Here are some additional criteria to help guide you through Rogue Produce Cooks:
Recipes must be submitted within 10 days of receiving your Veggie or Omnivore Bundle.
The recipe must contain at least 3 items from the bundle you select, and the more ingredients it includes the greater the chance you have of being selected a Winner!
By entering the Rogue Produce Cooks contest you allow Rogue Produce to share all of the contents of your submission (photos, recipes, etc) through our social media platforms, emails, website, etc.
Incentives and Prizes
First of all – it's a lot of fun!
You receive a $10 credit to your account every time you submit a new recipe (limit 2 recipes per month per household).
We pick a Winner every month to receive the Grand Prize of a FREE Veggie or Omnivore Bundle!
Based on the number of entries every month, we give prizes to the 2nd and 3rd place contestants too!
Head over to our Online Farmers Market to purchase a Veggie or Omnivore Bundle and start crafting your recipe today!