Order now from Rogue Produce and localize your Independence Day with grass fed and finished beef patties from Dauenhauer Cattle in Ashland. Order as many 2 packs of 1/2 lb. patties as you need for your 4th of July barbecue (Dauenhauer has steaks too). We've also got Country Style Boneless pork ribs and pork chops on sale from White Oak Ranch. And for the fruit salad:  fresh berries are in (blue, ras and marion) from Pennington Farm, cantaloupe and watermelon from our friends at Capay Organics in the Guinda Valley, and organic red cherries from Valley View Orchard in Ashland. Plenty of fresh veggies are available as well to eat fresh or add to the grill; and pies are available from Pennington Farm if you want a delicious dessert. Place your order now for a home delivery on Friday, June 28th!
Here's a preview of what we've arranged in our 5 varieties of Rogue CSA pre-bundled shares (you might want to order more than one of these this week):
Veggie Share
Receive a half-pint each of the first blueberries and marionberries of the year from Pennington Farm, and a plump cantaloupe melon from Capay Organics in Guinda Valley; a bag of sunflower shoots from Terra Sol Organics (we've loved adding these to smoothies for a nutritious and delicious breakfast); red butter lettuce, zucchini, carrots  and cucumbers from Wandering Roots Farm; plus two large Hass avocados and a 14 oz. share of tomatoes on the vine.
Omnivore Share
Enjoy the Albacore Tuna (harvested off the Oregon coast) and your choice of either dill or sweet pickle relish from Sweet Creek Foods; a loaf of Little Applegate Sourdough from Rise Up! Bakery; green leaf lettuce and fresh parsley from Blue Fox Farm; a bunch of carrots from Wandering Roots; two large Hass avocados and vine ripened tomatoes.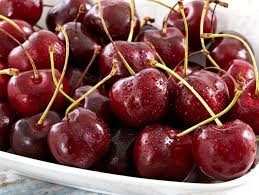 Fruit Basket Share
First cherries of the year from Valley View Orchard in Ashland; cantaloupe and watermelon from Capay Organics; 2 pints of fresh berries from Pennington Farm; 3-4 honeycrisp apples (the best); and a 12 oz. container of organic pitted Medjool dates. Perfect for an Independence day snack!
Keto Share
Italian Sausage links from Riverdog Farm; a 2-pack (1.5-2 lbs.) of pork chops from White Oak Ranch; two large Hass avocados; TouVelle Cheddar Cheese from Rogue Creamery; and a bag of pea shoots from Terra Sol.
Breakfast Share
This is our biggest bargain this week, and remember – you can always order more than one of our Rogue CSA Shares! Be surprised with a rotating blend of coffee from Noble Coffee Roasters in Ashland; breakfast sausage links from Riverdog Farm; hiker bagels from Little Shop of Bagels in Ashland; cantaloupe melon from Capay; a dozen eggs from either Poetential Farm or Harris Family Farm; and a pound of bacon (this week you can choose either medium or thin sliced) from White Oak Ranch.
Place your order today for home delivery from Ashland to Grants Pass, and Jacksonville to Shady Cove (and everywhere in between and slightly beyond). If you need any recommendations feel free to give us a call at 541-301-3426. Sign-up now and start enjoying the best of what's local.
Thank you for supporting your small local farms and food artisans!