Heirloom tomatoes and bell peppers are now available from Ella Bella Farm in Talent, and Rolling Hills Orchard is pumping out their amazing organic peaches and apples. We're putting together 3 pre-bundled CSA Shares and providing suggestions on products you may like to add from our Online Farmers Market. We make it easy to enjoy the best of what's local! Order now for a home delivery on Friday, August 23rd, and check out our amazing new customer discounts.
Veggie Share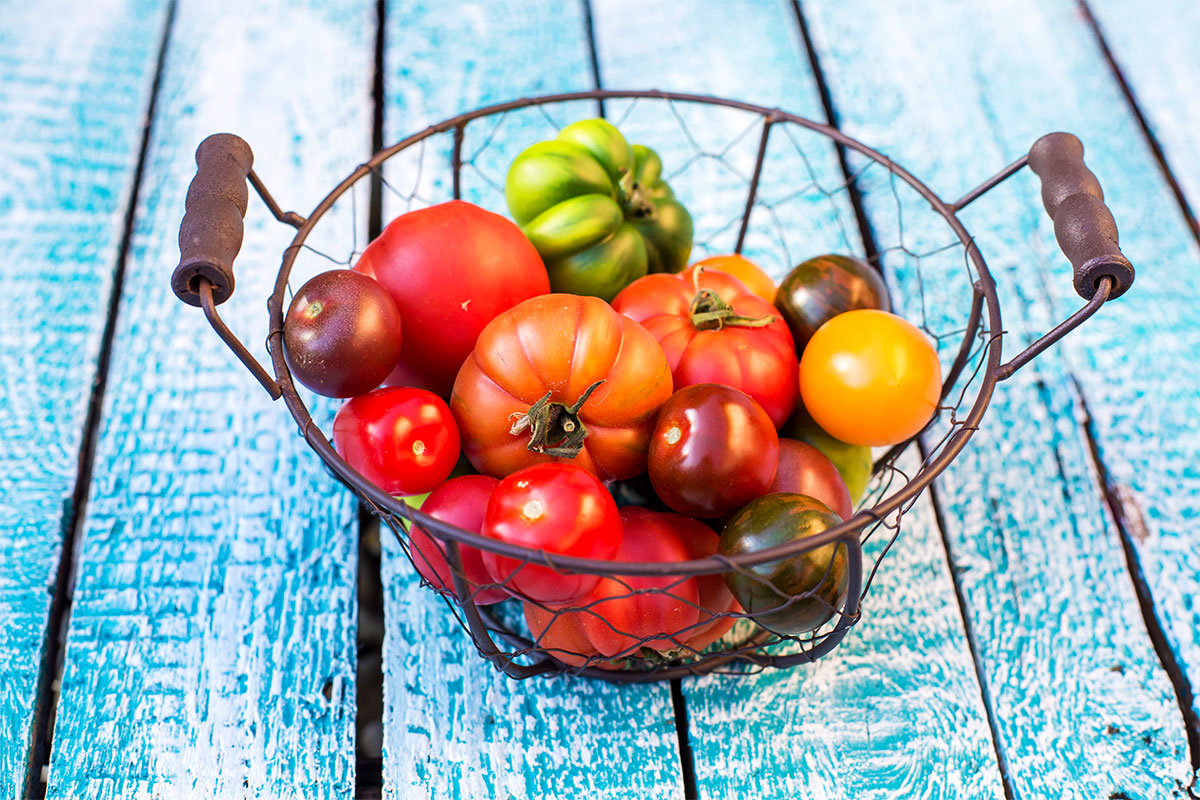 Savor the amazing organic tomatoes from Ella Bella Farm and a share of their red bell peppers. They'll go great with a bag of micro greens from Terra Sol Organics or fresh basil from Matt at Happy Dirt Veggie Patch. Also in the mix are sprouted raw walnuts from Maria at Higher Power Raw Foods; peaches from Rolling Hills Orchard; cucumbers, zucchini and cherry tomatoes from Wandering Roots Farm; garlic from Happy Dirt Veggie Patch; and a bunch of organic broccolini. Suggestions:  you may want to get a loaf of ciabatta from Rise Up! Bakery, and some olive oil and vinegar from Pasture 42; and any variety of our spreadable cheeses add great potential for sandwiches and appetizers!
Omnivore Share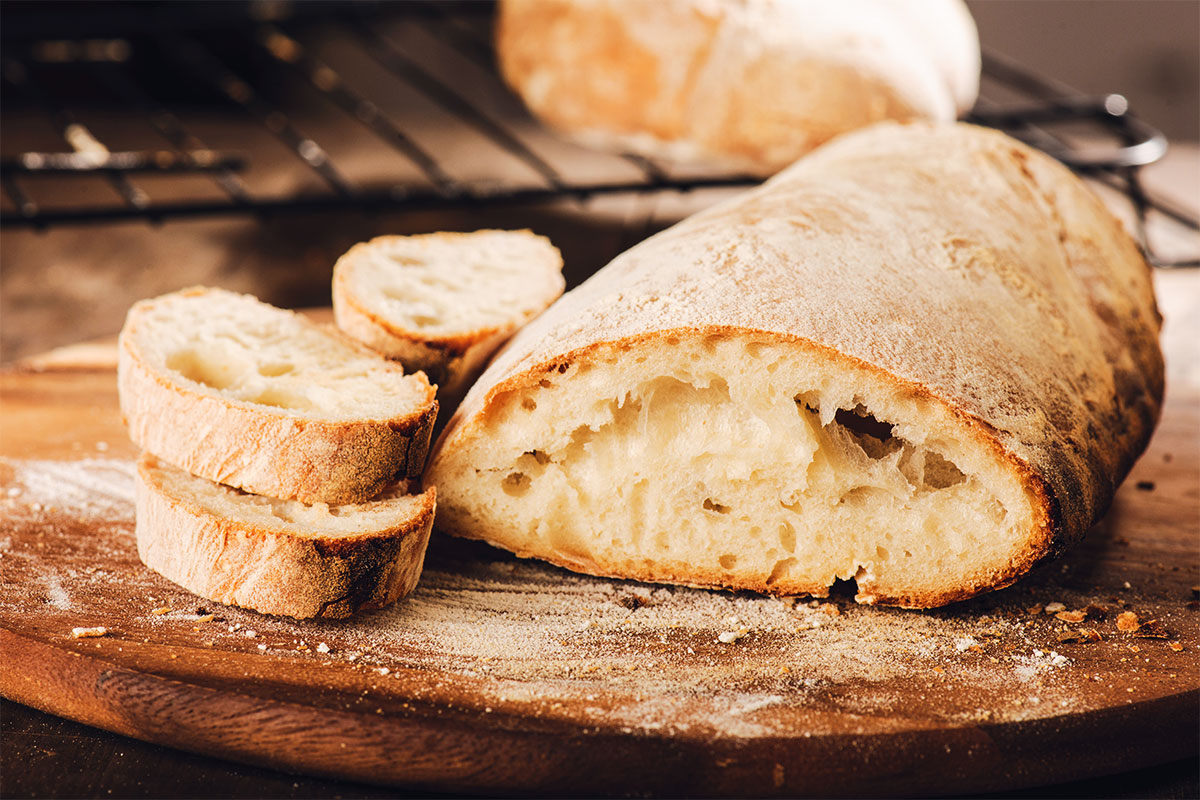 Sink your teeth into a bite of teriyaki beef jerky strips from Dauenhauer Cattle, in Ashland. These strips are moist, tender morsels that melt in your mouth and have delicious flavor. Heirlooms and red bells from Ella Bella have to be included, and we throw in the recommended ciabatta from Rise Up! Bakery. The ciabatta is versatile:  you can slice it thin and make bruschetta or just tear it apart and dip it in olive oil and vinegar with some minced garlic. You can't go wrong spreading a bit of garlic basil fromage from By George onto any kind of bread, and we add a pound of ground Italian sausage from White Oak Ranch for a main course. To top it off we throw in cucumbers from Wandering Roots, Rolling Hills Orchard peaches, and a bunch of broccolini. Suggestions:  Gotta add some fresh basil from Matt at Happy Dirt Veggie patch to pair with those tomatoes; maybe some Rogue Creamery cheese for a snack combo with the jerky; lettuce to toss a salad; and olive oil and vinegar of course! You could make a great pizza too with the dough from Bread Stop Bakery.
Keto Share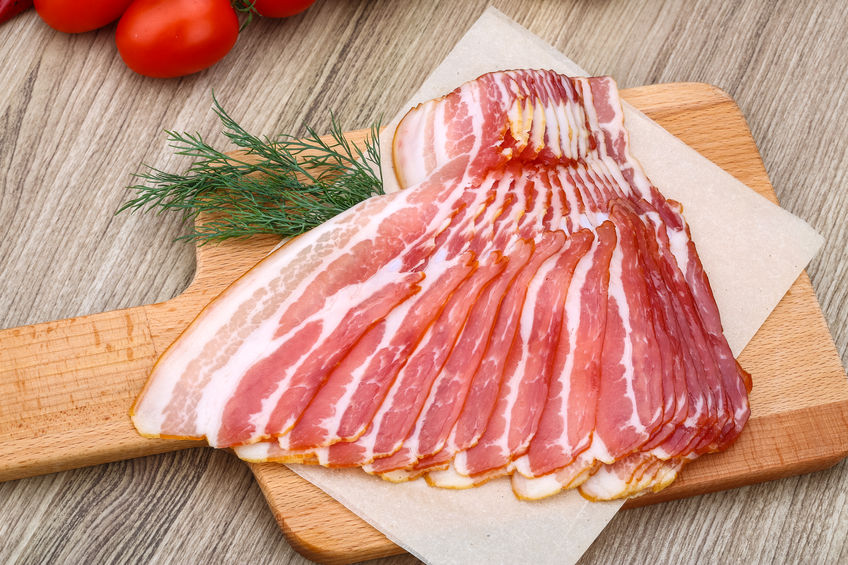 We've received great reviews on the bacon from White Oak Ranch, and it goes well with a breakfast of eggs from Harris Family Farm. It's hard to claim any product as a favorite, but the Herbs de Provence raw goat chevre from Dave at Oak Leaf Creamery is one we would consider – and this share includes an 8 oz. tub. Dauenhauer Cattle contributes their staple peppered jerky beef strips and Terra Sol Organics offers a mixed medley of micro greens. We finish it off with a share of red bell pepper and a bunch of broccolini. Suggestions:  If you're a true keto you'll probably want to add some avocado and some more veggies. If you're flexible, we recommend getting your favorite loaf of bread from Rise Up! Bakery and some peaches from Rolling Hills Orchard.
Order Now
For a home delivery on Friday, August 23rd, please submit the online form by Monday evening at 5pm. This is the last week we are offering amazing discounts for new customers, and, if you refer a friend you'll receive $20 credit for every new person who signs up on your recommendation!
Thank you for supporting Rogue Produce and all of our local partners. We enjoy working with the small farms and businesses of our region to make supporting local a fun and convenient experience.