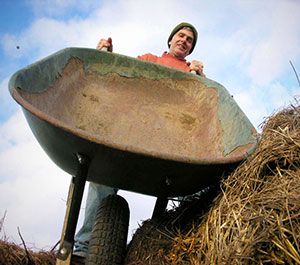 At Rogue Produce, we strive to deliver only the highest-quality food products from our region. We seek out partners who use sustainable, organic methods throughout their production process. We are proud to introduce you to our growing family of farmers and producers. Below is a partial list of local farms and small businesses we work with as well as details about their activities, methods, and philosophies.
Our Partners
H
ere is a partial list of the farmers and producers we work with. See below for details about some of these partners. We will continue to update this page as we expand our partnerships and gather more information about these folks.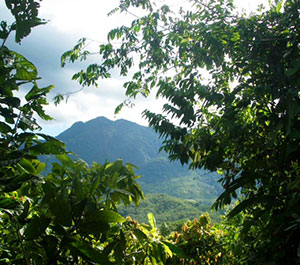 Driven by a vision "to serve humanity by creating happiness and well-being through the transformation of health," Bright Earth Foods aims to deliver high-quality, expertly crafted superfood and environmentally conscious products. They also offer education about health and how to use superfoods to achieve optimum health. Based in Ashland, Oregon, Bright Earth sources, formulates, manufactures, and packages their superfood products and recipes right here in the Rogue Valley.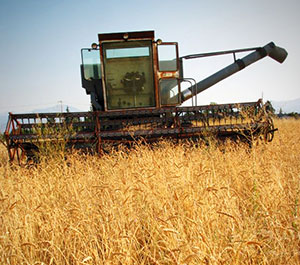 Farmed organically and more than a century old, Dunbar Farms is the only farm in the region producing staple crops like wheat, rye, freshly milled flour, dry beans, and dry corn products such as polenta, cornmeal, and corn flour. They also produce wine grapes and their own wine under the label Rocky Knoll Vineyards, in addition to grass hay, honey, seed crops, and the full gamut of vegetables, flowers, roots, and tubers. Located in East Medford, Dunbar Farms operates an on-farm Farm Stand and Tasting Room and frequently hosts farm events.
Four Winds Farm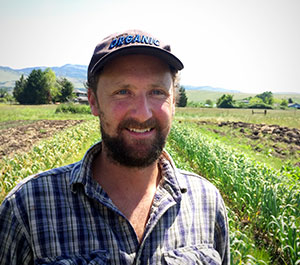 Geoffrey Stewart and Michelle O'Connor—along with Stella, their daughter—have been growing certified organic vegetable row crops outside of Ashland since 2009. They specialize in all things allium: onions, shallots, garlic, and leeks as well as a handful of spring and fall greens. Four Winds Farm expands their acreage and offerings with each season.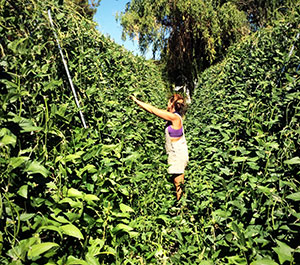 Happy Dirt Veggie Patch is a three-and-a-half–acre farm headed up by Matt Suhr, whose mission is to nurture the people and land of the Rogue Valley by growing delicious, vibrant food. Matt has a reverence for the natural balance and beauty of life. He explores raising food as an art form—a subtle and intricate dance with nature—along with a healthy dose of science and reason. Drawing on nearly three decades of experience, Matt uses only all-natural and chemical-free methods that integrate a long-range vision of permacultural land stewardship founded on soil fertility. Happy Dirt Veggie Patch's farming practices include cover cropping, composting, crop rotation, companion planting, crop diversification, seed saving, season extension, soil testing, and appropriate use of all-natural amendments.
N
oble Coffee Roasting
 sources coffees from award-winning organic farmers around the world, roasting these coffees in small batches. They then share their passion for the craft of brewing with customers at their coffeehouse and roastery in Ashland's Historic Railroad District as well as with wholesale partners around the country.
O
rganicos Bakery
 is a locally owned wholesale bakery specializing in organic, vegan, and gluten-free breads. They are dedicated to producing delicious, quality products made with the finest organic ingredients.
Talent Natural Farm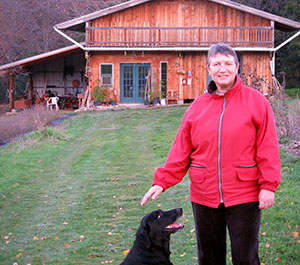 The Kurth family moved to Southern Oregon in 2001 to fulfill their dream of running their own organic farm. Six years later, they became certified organic by Oregon Tilth. Feridoun and Maria Kurth have been producing high-quality, fresh produce that is sustainably farmed and of high nutritional value ever since. During the summer, Talent Natural Farm harvests fresh strawberries and a variety of fruits and vegetables. In the winter months, they sell shallots, jams, compotes, and pickles. Pictured at left is Maria in front of the barn with the family dog, Miko.
Wandering Fields Farm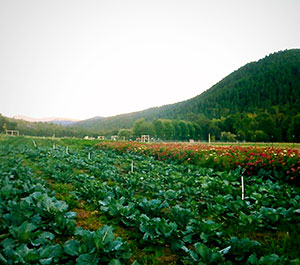 Wandering Fields is a small-scale certified organic family farm located in the Little Applegate Valley. They grow five acres of mixed vegetable, fruit, and seed crops. Wandering Fields specializes in warm season annuals like tomato, pepper, eggplant, melons, and cucumbers as well as a plethora of winter storage crops, including onions, garlic, leeks, winter squash, potatoes, carrots, beets, celeriac, parsnips, turnips, cabbage, and mixed greens. They also grow certified organic seed crops for a number of small seed companies all over the country. Farming since 2003, Wandering Fields is excited to add to their production a number of perennial fruit crops: apples, pears, peaches, blueberries, raspberries, and strawberries. You can find them at the Ashland growers' market on Tuesdays and the Grants Pass winter farmers' market.
W
histling Duck Farm
 is located in the Applegate Valley of Southern Oregon between Medford and Grants Pass. The Alionis' home, farmstead, and livelihood, the farm is certified organic by the Oregon Department of Agriculture. It is ecologically based and located on 22 acres of fertile, deep-loam soils at an elevation of 1,149 feet. Their farming methods—coupled with excellent soils and an ideal climate—allow them to grow high-quality, nutritious produce for the local community and the highest-quality certified organic seed garlic for their fellow farmers and gardeners. They have been farming in Southern Oregon since 1991 and at their current location since 2003.
Whistling Duck Farm
 grows a wide range of produce for their Farm Store, local growers' markets, fine restaurants, and natural foods stores. They grow most vegetables that thrive in our Mediterranean climate, including salad greens; gourmet garlic and other root crops; brassicas; nutrient-dense leafy greens; tomatoes; peppers; melons; squash; and small fruits.